"If you're looking for something really special"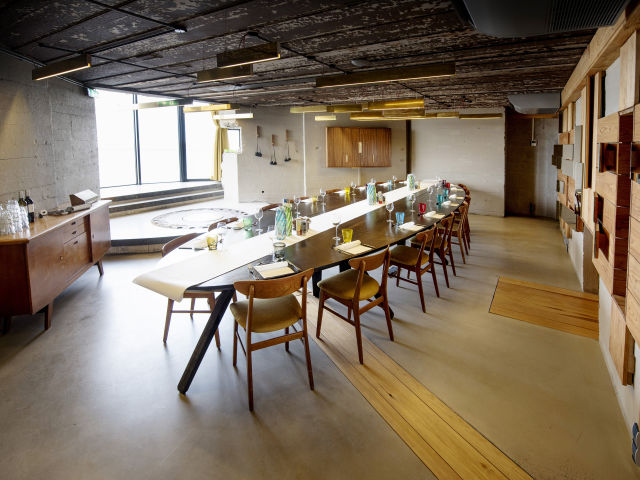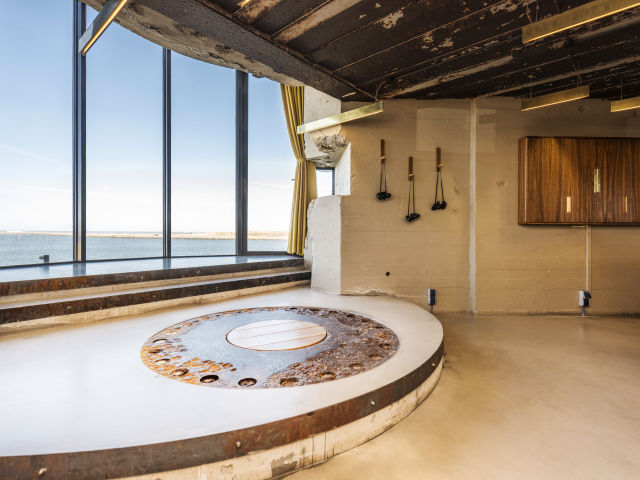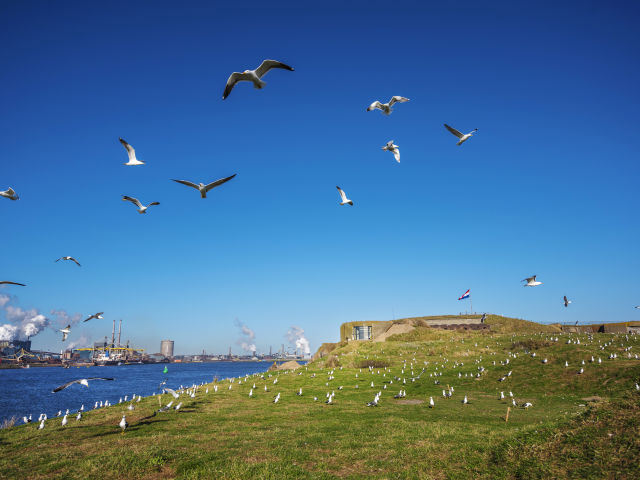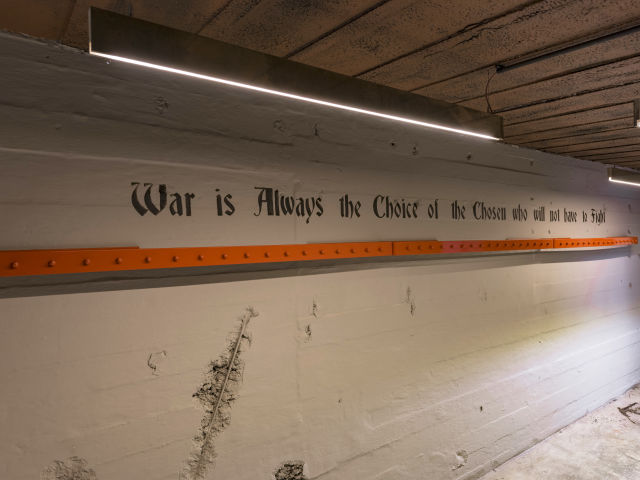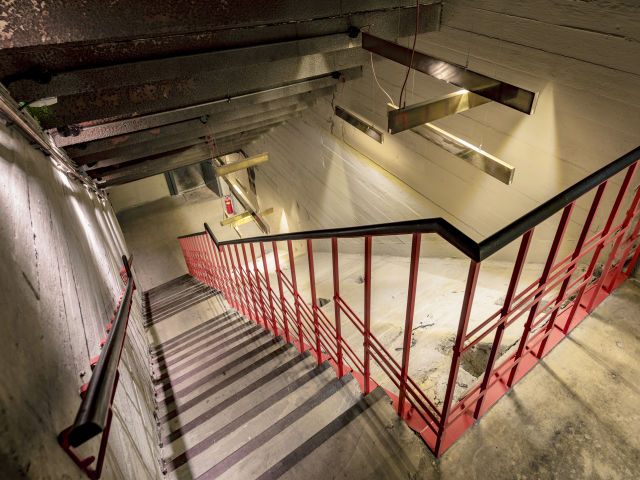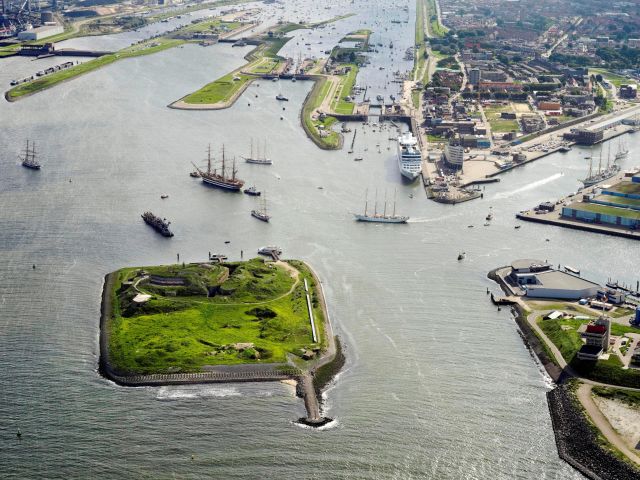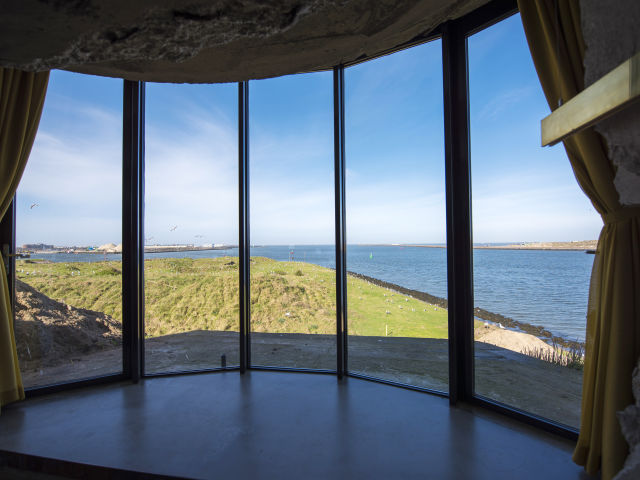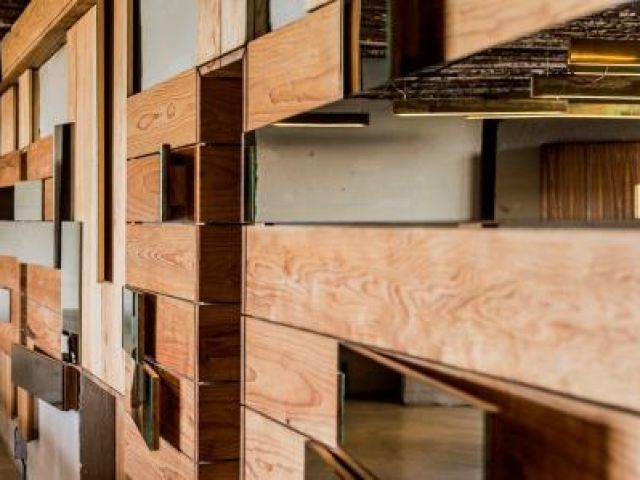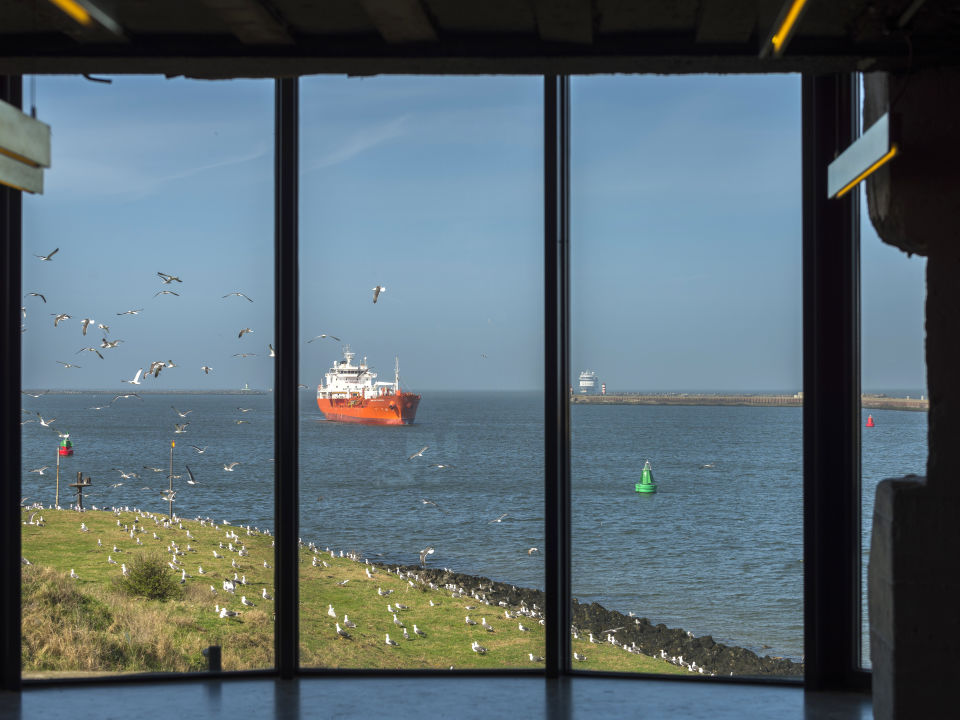 God's Window
heavenly view during meetings and dinners
Hallelujah! That is probably the first word that comes into your mind. The view is exactly what you would expect from a place with such a name.
In this venue on Fortisland IJmuiden you meet and dine with a view that makes you want to raise you arms and say: "Thank you"
Even if you don't face the view, You will still enjoy it through the mirrors that reflect the perfect Dutch coastline.
While you're enjoying the view, Our masterchef will be tickling your tastebuds to make your visit a true highlight. Wether you come by helicopter or by boat.
Picture this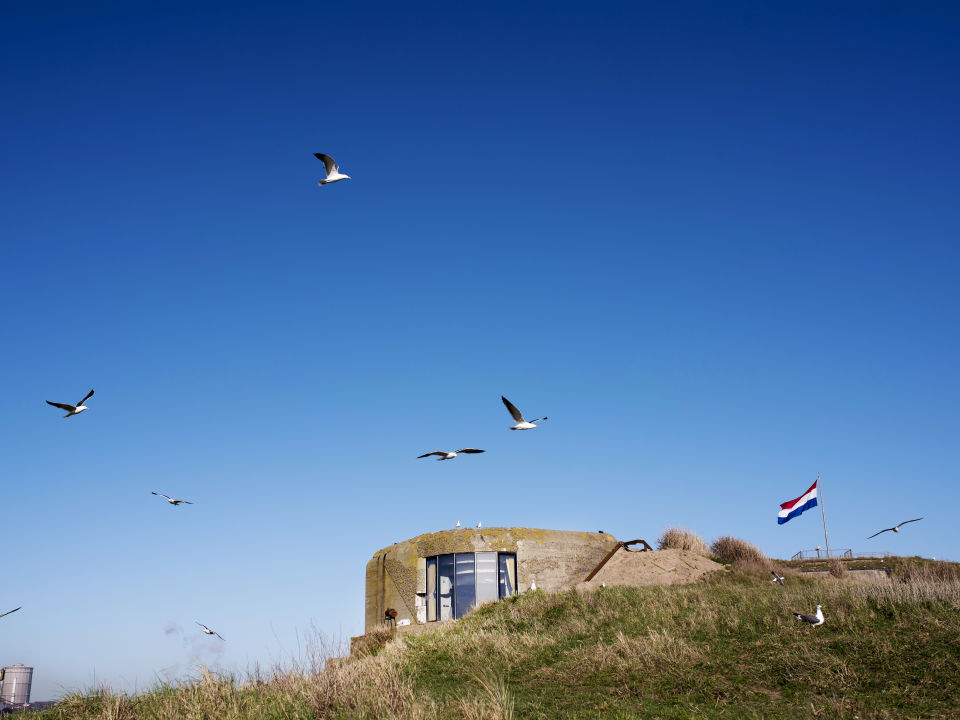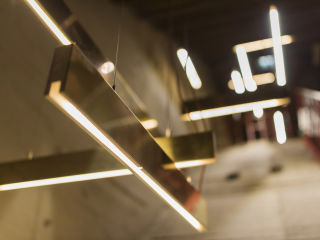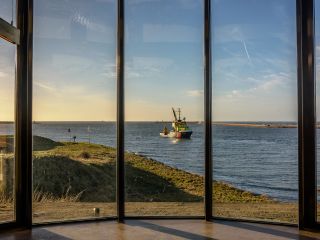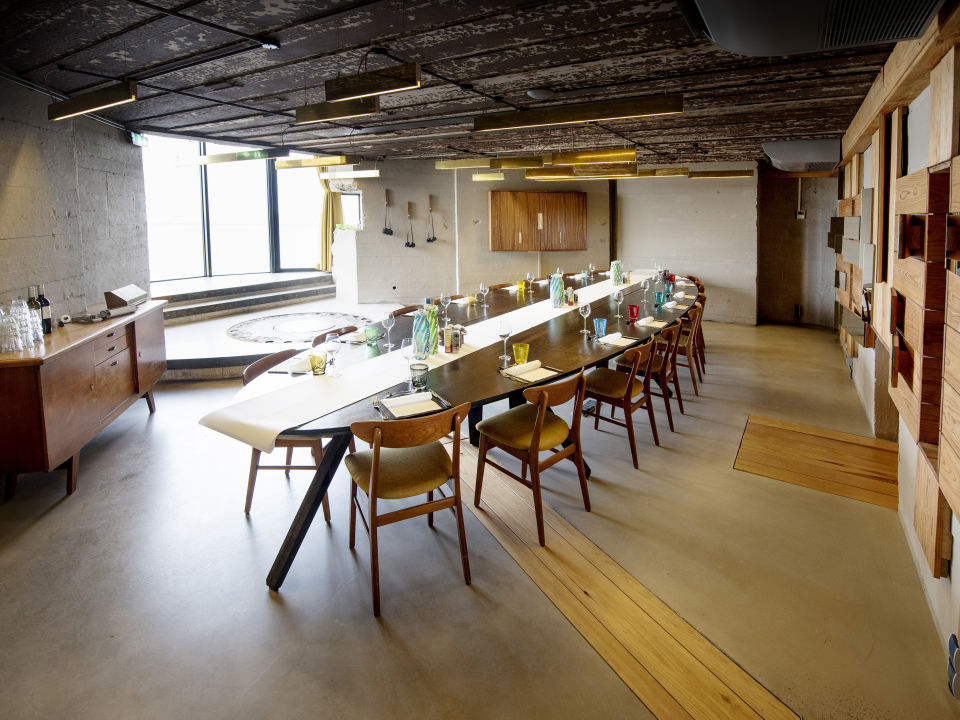 Wine and Dine
Our Masterchef will blow you away just as much as the view does. He loves to cook with the seasons and mostly local ingredients to let you enjoy the best of the region and the finest from nature.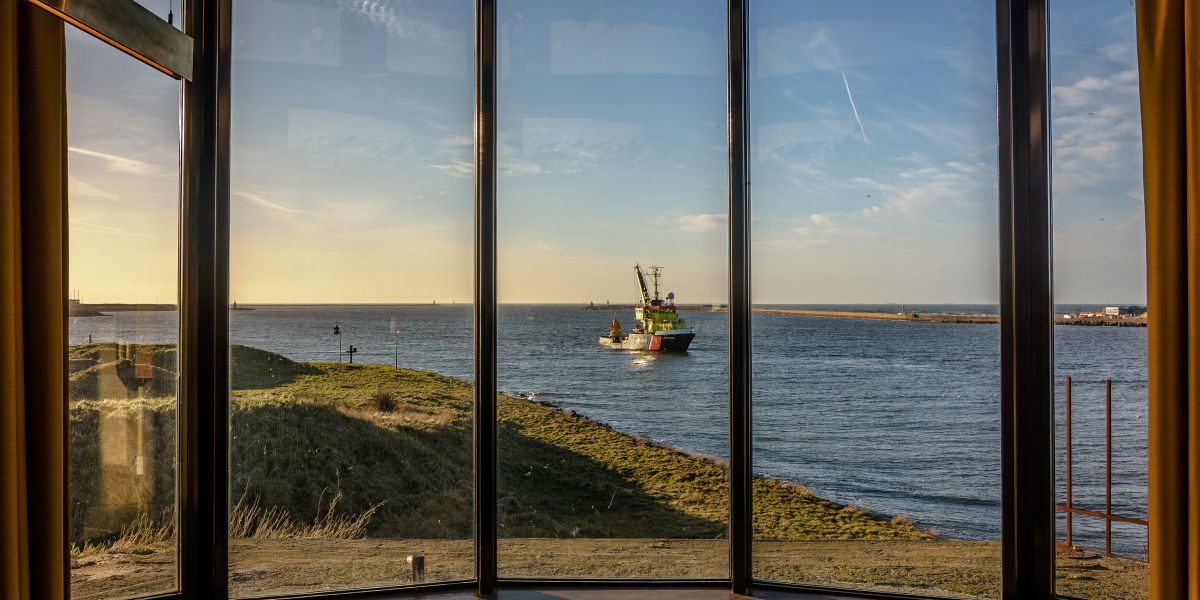 God's Window
God's Window at Fortisland IJmuiden is part of the Defense Line Of Amsterdam, Unesco World Heritage. The fort is built in 1888 and is surrounded by German Bunkers from WOII. God's Window is within one of those Bunkers and only accessible through the ancient key shaped corridor within the fort.
Once you're in, you'll be rewarded with a splendid view over the Dutch coastline. In the WOII used to spot the enemy as soon as you could, nowadays a peaceful view during your meeting or dinner. Feel free to take one of the Leitz binoculars, the passing ships will never get dull.
8 hrs Meeting Arrangement
On an island nearby Amsterdam
Very privat and exclusive
Incl extra brainstorm- or inspiration room
Amazing view
Fabulous Food
Groups up to 24 persons
Unforgettable
Gods Window 8 hrs meeting Arrangement
Boattransfer and support
€ 9,50 p.p.
Entrance Island
€ 12,50 p.p.
Meetingarrangement with coffee/tea/sodas, pastries of "boulangerie Oscar", delicious lunch of our masterchef, heavenly 4 o'clock snack
€ 62,50 p.p.
Contribution Unesco Site
€ 3,50 p.p..
Room rent Gods Window
€ 650,-
Opt. End of the meeting drinks and delicious treats from the chef
€ 17,50 p.p.
Opt. 5 course shared dining
€ 75,- p.p.
Opt. Drinks with beautifull wines that fits the courses
€ 32,50 p.p.
Private Dining
At Unesco Site
Impressive and exclusively
Regional and from the season
Aperitif at a unique location
Shared dining, for everybody to enjoy
For groups from 10 to 30 persons
A true experience
Sunset included
Gods Window Private dining
Boattransfer and support
€9,50 p.p.
Entrance Island, guided tour
€ 12,50 p.p.
5 courses shared dining
€ 85- p.p.
Drinks with beautifull wines that fits the courses
€ 32,50 p.p.
Contribution Unesco Site
€ 3,50 p.p.
Room rent Gods window
€ 250,-
Information and booking
God's Window is a PBN venue
PBN Headquarters:
Mokerstraat 28
1021 KC Amsterdam
003120-6263600
mail@pbn.nl
www.pbn.nl
www.forteiland.nl